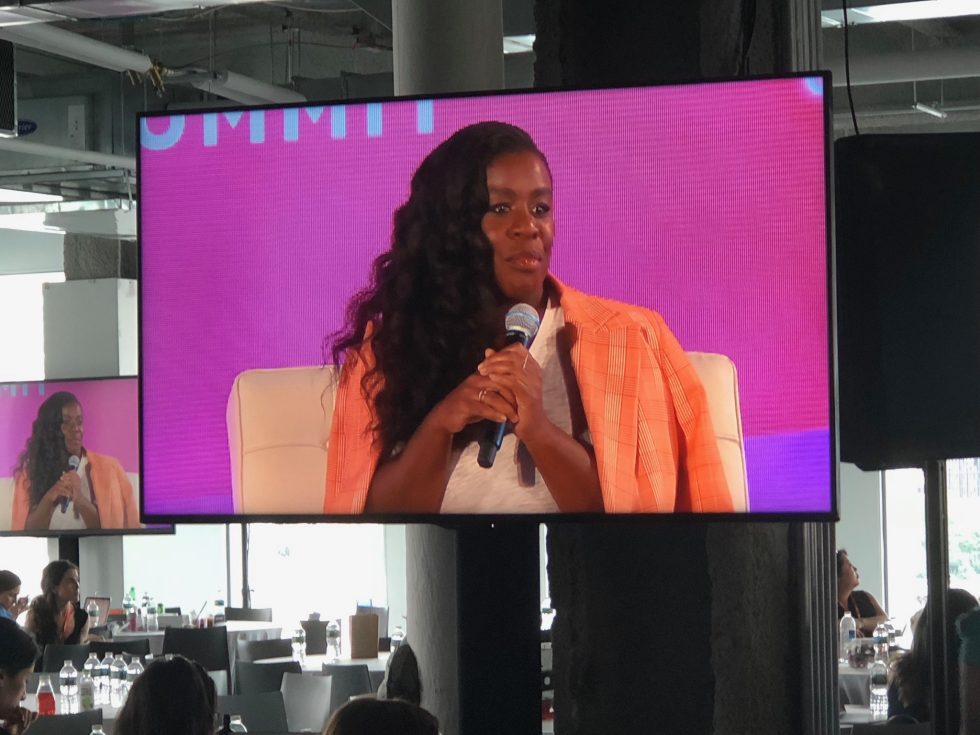 Great Advice from Uzo Aduba on How to Talk About Race
When the actress Uzo Aduba answered a question about how to talk about race when you don't know what words to use, I leaned forward.
Aduba, who is best known for her role as Crazy Eyes on Orange is the New Black was asked to provide some tips for people who are afraid to insert themselves into a conversation about race, class, sexual identity and ability. Aduba was asked how to approach these sensitive topics without unintentionally offending someone by Rachel Terrace, CMO, Time's Up Now at the BlogHer18 Creator's Conference that I was fortunate enough to attend last week.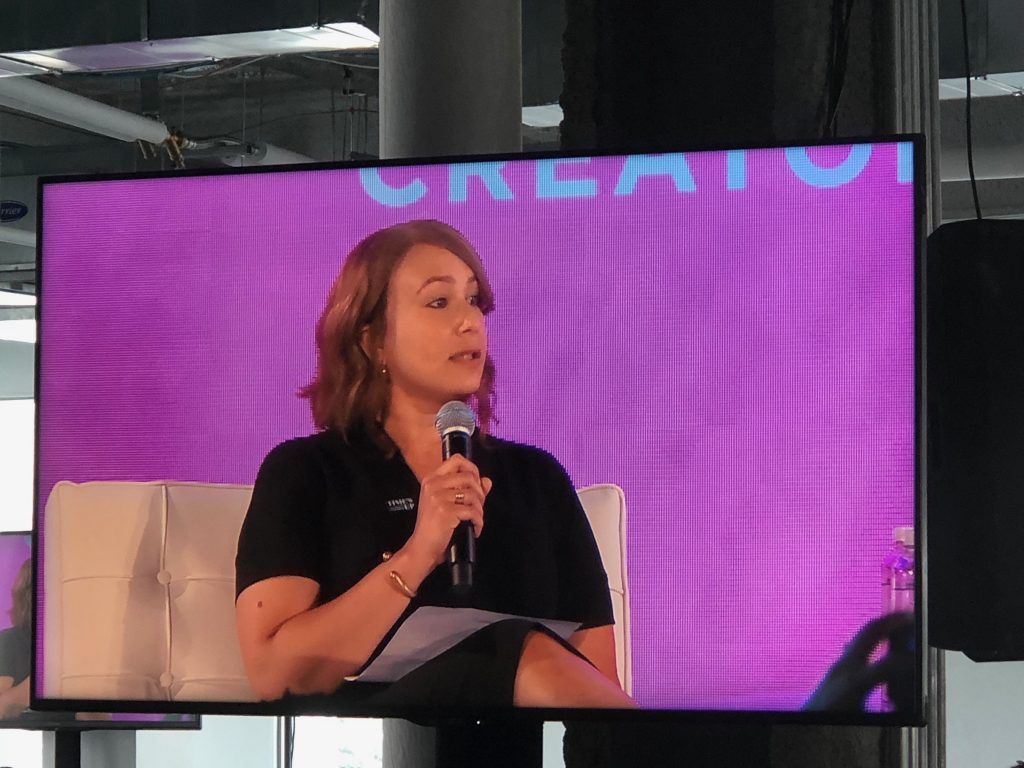 As someone who once used bug repellant during an organic garden tour, I don't always say or do the right things despite my good intentions.
I was lucky to hear Aduba's practical advice. She counselled, "if you're unsure if you'll be stepping in it, rather than step in it," here are a couple of things you could say such as:  
"I am not sure this is the right language"
"I don't mean to offend, so please help me if there's a better way in which I could frame this."
"What term do you prefer? I don't want to offend."
"How do we discuss this?"
Aduba also suggested that the person listening has a role in making the conversation go more smoothly. As an example, when someone is struggling in a conversation about race, she says "you can throw them a line and say, 'It's okay to say black.'" She made it clear that it was better to speak than to not speak, but sometimes it doesn't feel that way.
I was once having a conversation in my WeWork office with two young men in their 20's about he/she/they pronouns. We were answering each other's questions and were exploring the issue rather than making any pronouncements one way or the other. For some of us, the gender-neutral pronoun concept is fairly new and not something we are exposed to in our day-to-day lives. I was first exposed to the concept on a youth mission trip with my church to Guatemala just this last spring.
In the midst of the conversation, an outraged face swung into our doorway, seemingly suspended by their extended arms on the doorframe. We were angrily informed that "they" is how they identified and that our conversation was f**ked up. They stormed away before we could ask any questions. Had they been less hostile, it could have been a teachable moment. We would have apologized for any offense we caused. The rage first shocked, then shamed and finally shut us down.
I felt I would never be comfortable talking about any socially sensitive topic, much less the he/she/they pronouns again. So, I was very grateful for Aduba's advice on how to open up. Beyond Aduba's words, I found a great article on the YB Boston blog that explains that "because of the way we have been socialized, we often feel it is rude to formally recognize other's differences." But naming our differences is the first step in being able to address the inequities that often accompany those differences. 
For those of us becoming socially active for the first time, all the new terms can feel a bit exclusionary (a lesson in itself to be aware of how my words may cause others to feel the same way). How are we going to be able to advocate for each other if we don't know the words to use?
Aduba's words give me a path forward.