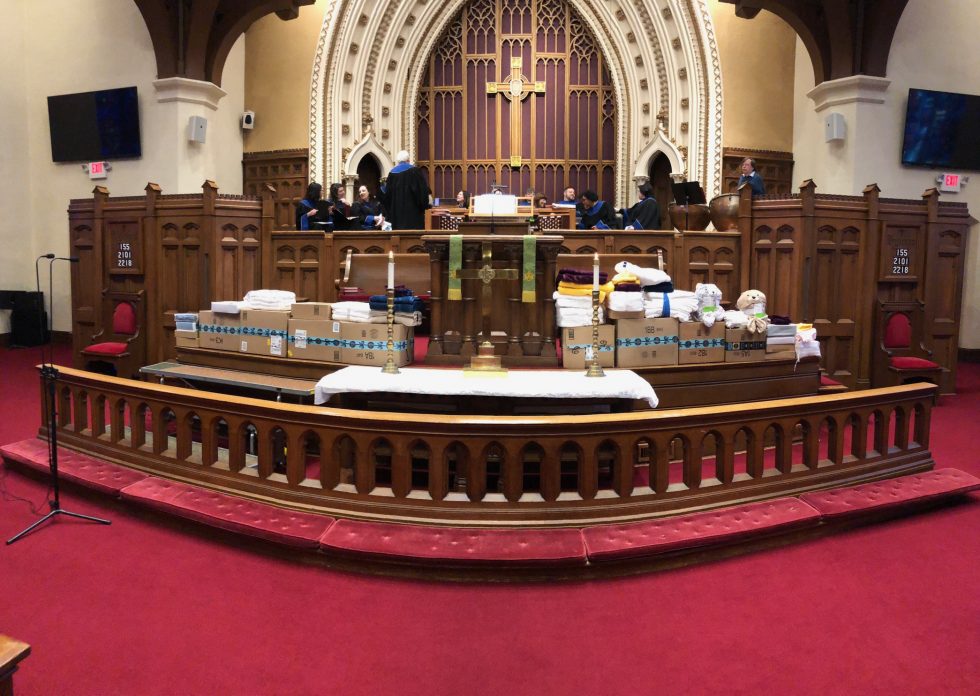 How to Build a Big Beautiful Wall of Compassion
Finding themselves angry about the hateful and wasteful border wall dominating our national consciousness, the Modern-Day Church Lady and her church decide to build a wall of compassion instead.
"Good Morning Morrow Church. I'm here to tell you that we are building a wall and we need you to pay for it!" announced Pastor Brad Motta at Morrow Church one Sunday in January.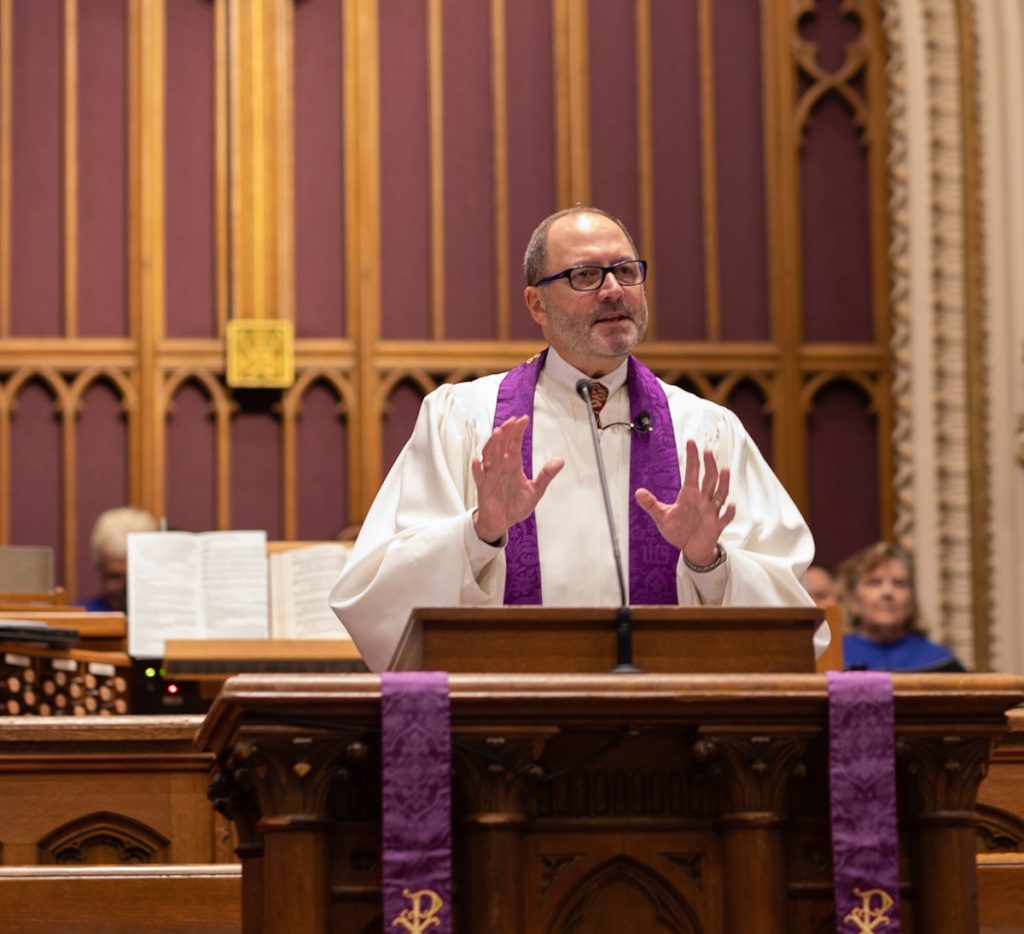 But instead of being made of concrete or metal slats, our wall is made of stacks of sheets, towels and blankets bound for the beds of recently released Asylum Seekers.
Our church decided to take advantage of the great January white sales and collect sheets, towels and blankets for recently released Asylees. We made it easy for the congregation to donate by creating an Amazon gift list and having the packages delivered to the church. Each week the stack of Amazon boxes grows taller on the church alter, creating a big beautiful wall of compassion.
People are hearing about our big beautiful wall of compassion and are sending packages our way. A local High School Arts class volunteered to design cards of welcome for the asylees. Morrow Church will be working with our long- term partner First Friends of New Jersey and New York to distribute the sheets, towels and blankets to newly released asylees.
Pastor Brad is on vacation and has told us when he gets back, he wants the wall to be so tall that he can't see the choir! If you want to help us build a big beautiful wall of compassion, you can go to our Amazon First Friends list
Or better yet, build another wall of compassion with a campaign of your own. Love has no borders, so walls of compassion can extend out to infinity and beyond!