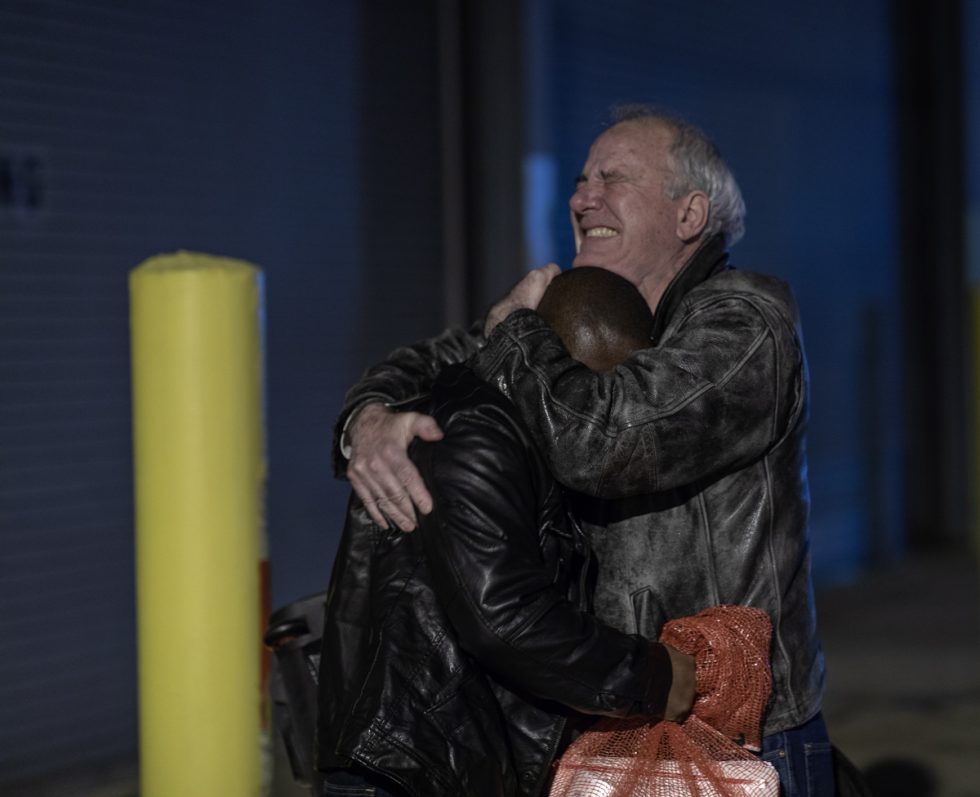 How to Fill Your Life with Interesting People
I had just settled down to watch the Michael Jackson documentary, Leaving NeverLand, when I received a text that dramatically changed the course of my evening.
"Just learned that one of our detained friends is being released tonight, can you help?"
With those words, I went from spending the evening with my tuxedo cat, Alister, and a tasty Negroni, to being ensconced in a drama that was playing itself out over 2 continents involving 3 of the most engaging characters I have met in a long time. I said yes, I could help and was told to pick up Edwin, who had won his asylum case earlier that day, at the Elizabeth Detention Center that evening.
People ask why I volunteer with First Friends of New Jersey and New York, which is an organization that provides visitation and resettlement services to detained immigrants and asylum seekers. Evenings like this are why.
When I arrived at the Detention Center, Edwin's Immigration lawyer, Daniel was standing in the dimly lit parking lot with Trent Harris, an independent filmmaker, who had flown out to testify at Edwin's case. Edwin had been Trent's "fixer" in Sierra Leone. Edwin had saved Trent's life in 2004 when he shot a documentary about Sierra Leone's boy soldiers, Diamonds, Cannibals and Children with Guns.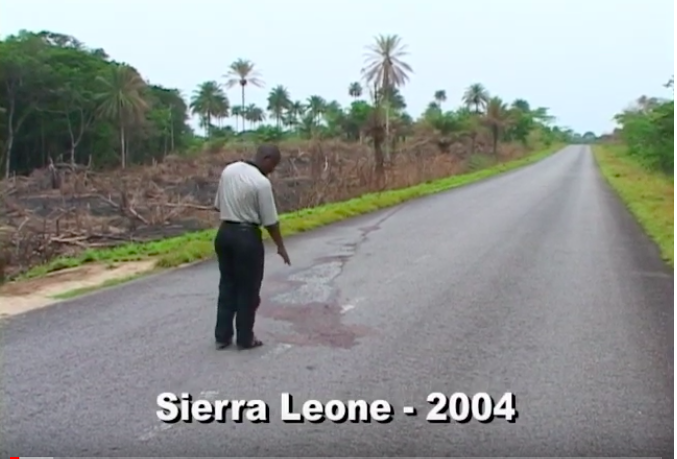 A video journalist in his own right, Edwin later filmed three young men who had been violently initiated into a secret society against their will. The young men had come to Edwin to document what had happened to them.  Within several days, one of the young men had been murdered and Edwin had to flee Sierra Leone. Eventually Edwin made his way to the U.S., and after spending over 4 months in a New Jersey Detention Center, received asylum.
So, our small group waited, staring at a small door of the converted warehouse in the New Jersey industrial wastelands, for Edwin to emerge. And all at once, the door flung open, held ajar by a seemingly disembodied arm of a guard. It was a big night. Several men of Spanish descent rushed out to awaiting cars and family. Then Edwin emerged and was immediately gathered up in Trent's arms.  A look of pure joy on spread across Trent's face. Trent later posted on Facebook that, "I don't know if I have ever been happier."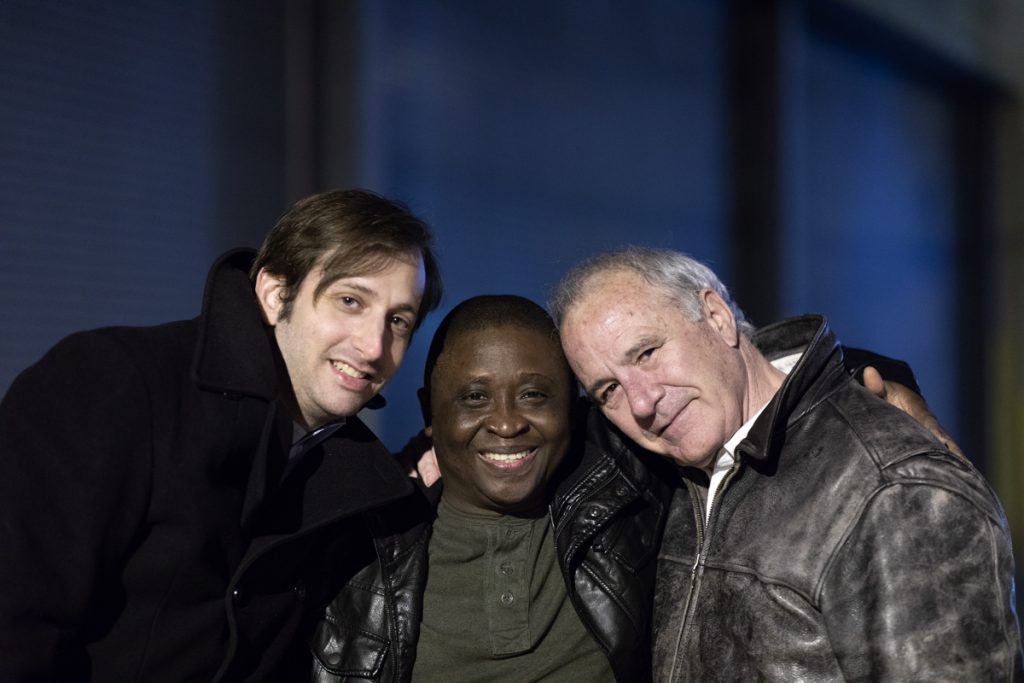 Normally, I would have just taken Edwin home with me as part of the hosting First Friends provides for newly released asylum seekers (called asylees). However, in a slightly unusual move, I invited both Daniel and Trent over to my house so Daniel could copy some important documents for Edwin.
And as the self-proclaimed "Martha Stewart of Asylee Hosting," I couldn't let them leave without a meal, so I pulled out 3 servings of African "Groundnut Stew" from my freezer (Here's the recipe based on my own visit to Sierra Leone).  Edwin said the stew tasted like home. Daniel was all business, but Trent enjoyed a couple of Gin & Tonics and seemed like the kind of guy who could regale you with fascinating tales until the wee hours of the morning.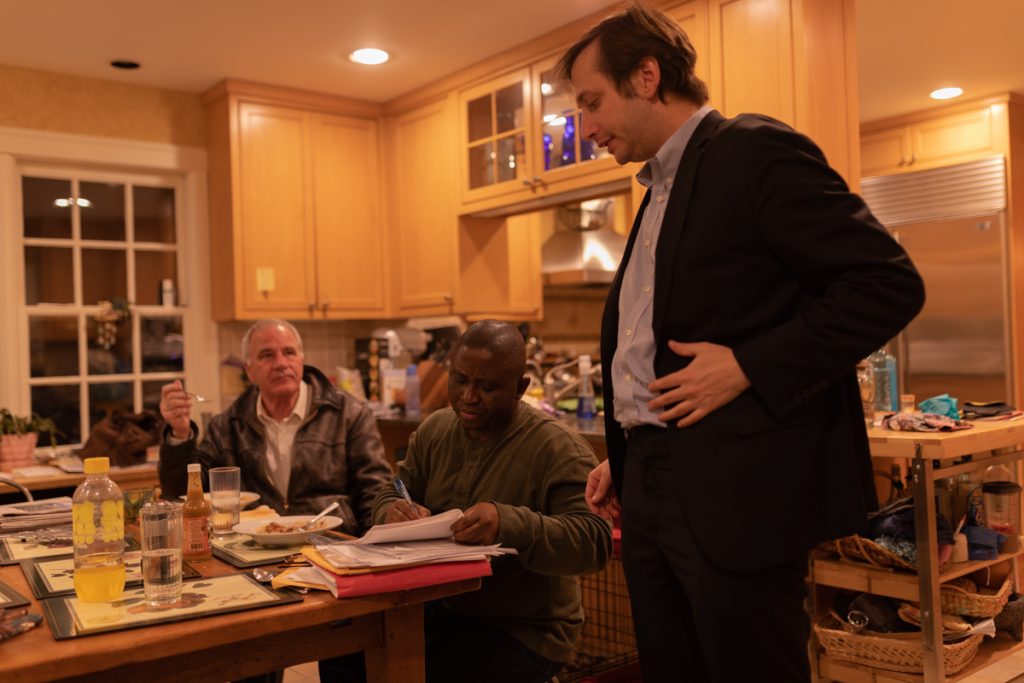 But as a testament to the truth of "you can't tell a book from its cover," a google search the next day revealed that Daniel has an interesting back story of his own. A highly educated lawyer with degrees from Princeton and Georgetown, Daniel had founded the Psychedelic Society of Brooklyn. Although no longer active in the Society, Daniel credited his ability to stop smoking to psychedelics in a 2016 Newsweek article. 
Who needs tv documentaries when a night volunteering for First Friends brings fascinating real-life characters into your kitchen?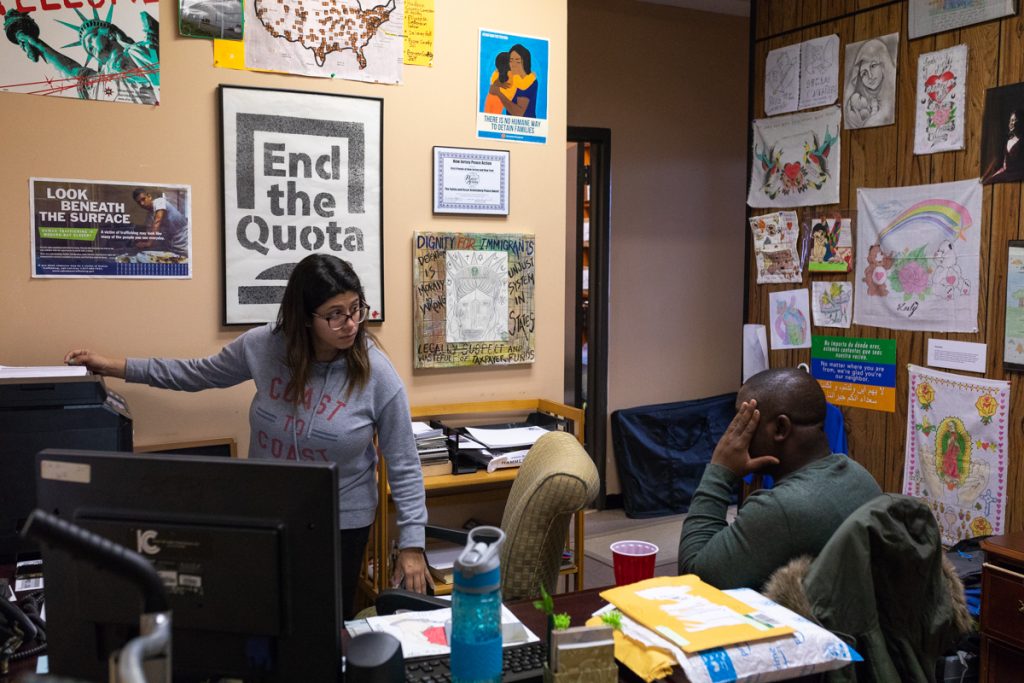 Interested in meeting more fascinating people? Read about  Nabs, who barely escaped becoming a boy soldier in Sierra Leone.