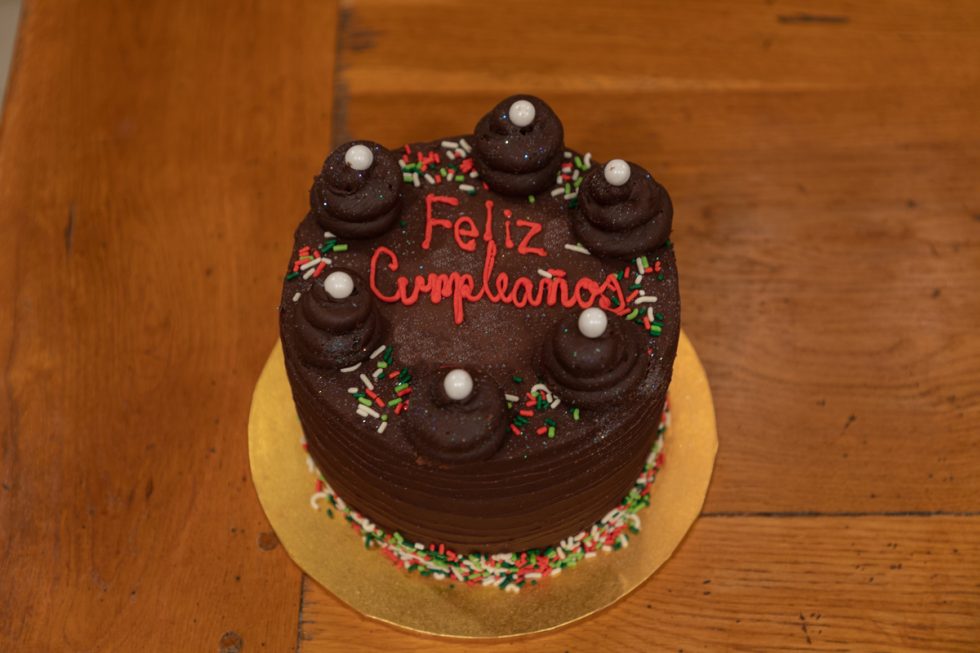 In Children's Detention, a Birthday is a Bad Day
The news is full of outrage about the inhumane treatment of unaccompanied minors from Central America. However, there is one equally terrifying aspect of their journey that is being overlooked.  That is, what happens to the unaccompanied minors in custody when they become 18?
Turns out that these young people are shipped off to adult immigration detention facilities, most likely county jails. In children's detention, an 18th birthday is a very bad day.
Unless they are like Luis (not his real name), and an organization like First Friends of New Jersey and New York intervenes. Because of First Friends, Luis got a chocolate fudge cake, not an orange jumpsuit for his birthday.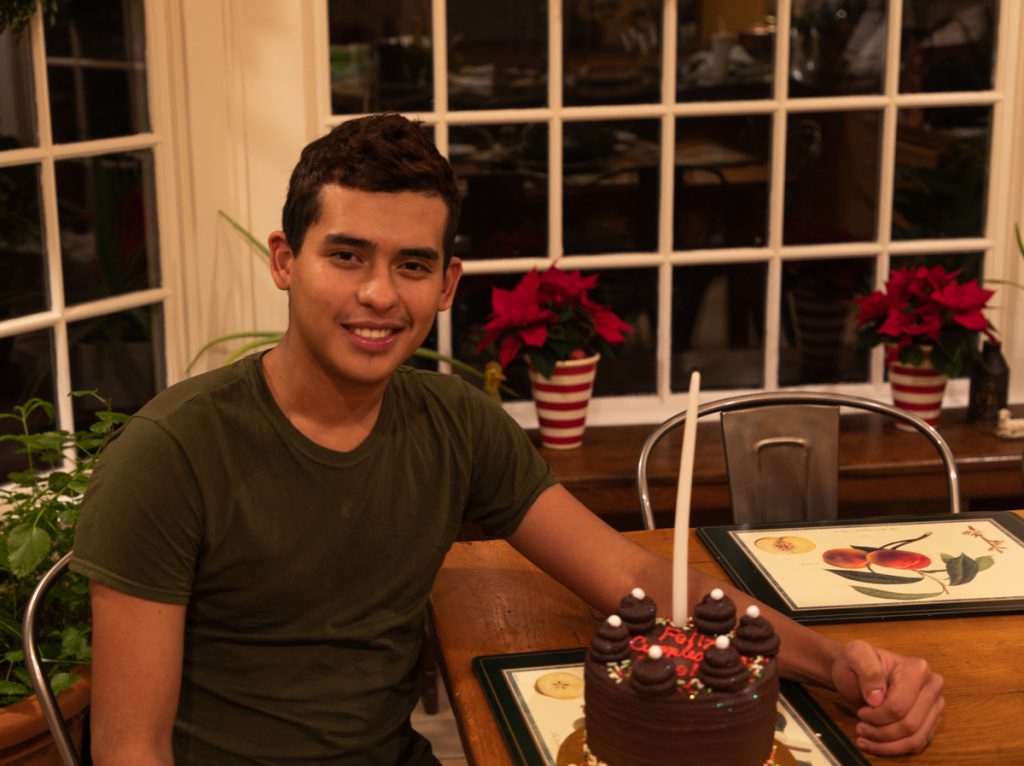 Working with organizations across the country responsible for providing care to unaccompanied minors, First Friends identifies children close to their 18th birthday and works to find an alternative to incarceration in an adult detention facility. First Friends volunteers provide housing while the staff guides these young asylum seekers through the required immigration paperwork to relocate them to a more suitable place, often the home of a family member.
Over the holidays our family was one of the volunteer families providing temporary housing to a newly minted 18-year-old.  We hosted a young Honduran man, Luis, as the immigration paperwork to help him join family in the Southwest was finalized. Luis came to the US to flee the gang violence back home and make a better life for himself.
It was one of the best Christmas's our family ever had. His visit added wonderful images to the Christmas photo album in my head:
The look of wonder and excitement as Luis saw the lights of New York City for the first time as we descended the ramp to the Holland Tunnel. I hadn't seen that look of holiday wonder since my kids believed in Santa Claus over 20 years ago.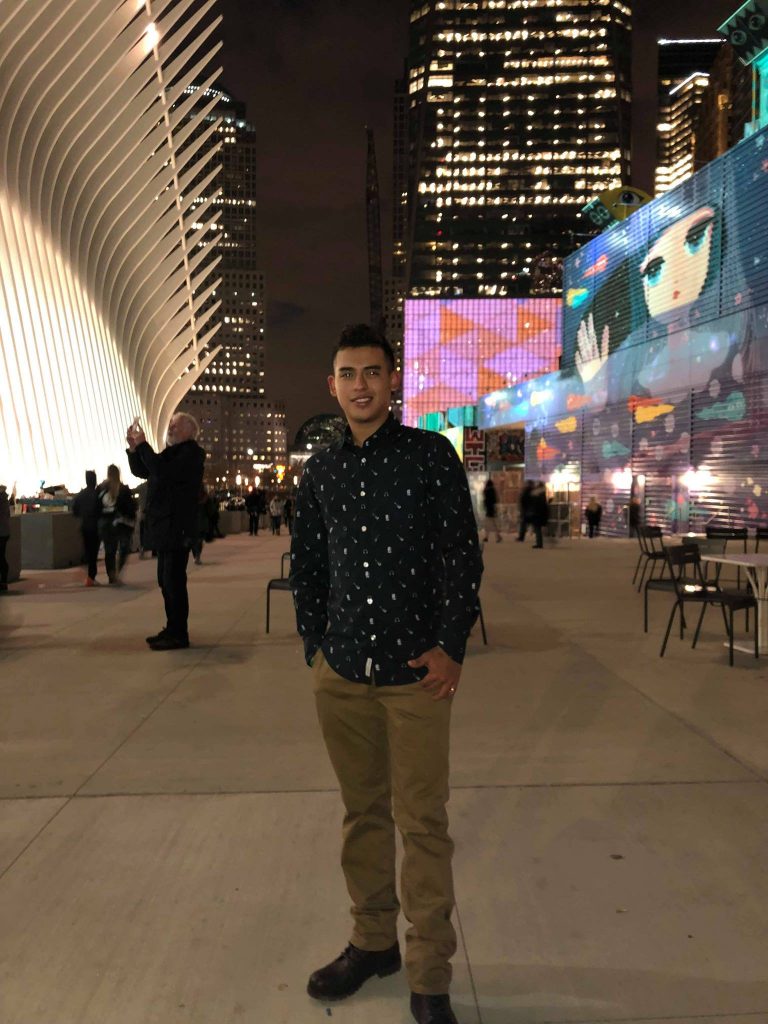 The gales of laughter wafting up from the basement as Luis and my kids watched The Texas Chain Saw Massacre and Luis scared them at pivotal moments. A typical 18- year-old kid, Luis had rejected the highbrow movie Roma in his native language for the American slasher genre classic.
There were some poignant moments too, like when Luis compared his ankle monitor to our Dog's "Correction" collar, saying "I'm like Lola," with a big smile, pointing out the absurdity. An arrow shot through the heart. Sigh.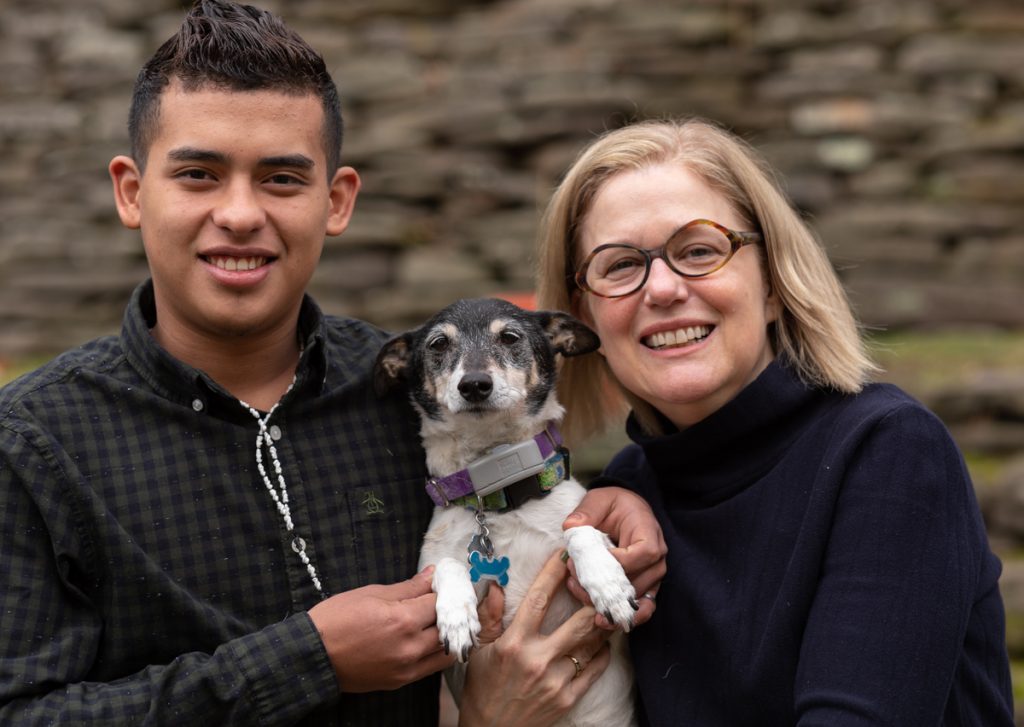 But what stood out about Luis was how normal a kid he was (except he helped out around the house more). He was hardworking and courteous and eager to make something of himself. 
Like any American kid, Luis wasn't perfect. He watched too much bad TV, drank too much soda and on occasion, overslept when he had an important appointment. I know that some criminals do make it through our government's extensive vetting process. But the facts show criminals are the exception rather than the rule.
When I see the unrelenting false and negative narrative about young men from Central America that dominates the news, I wish everyone could have a Luis in their lives. There's nothing more powerful than a cross-cultural friendship to ground you in reality. All you have to do is open your door, your mind and your heart.  
Interested in hosting a young asylum seeker? Contact Rosa at First Friends of New Jersey and New York at (908) 965-0455 or  [email protected]