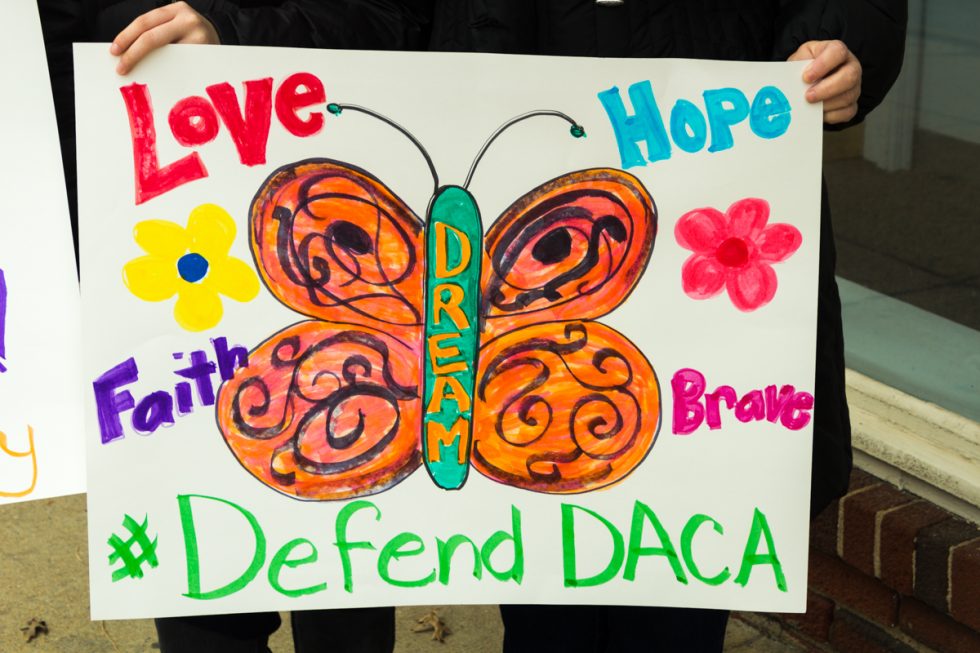 New Jersey DACA Rally: Standing Strong with the Dreamers
I find myself taking baby steps towards political activism. It's one thing to write about people who are political protesters (see stories on Mahmud and Abu). It is another to actually physically plant yourself outside your Congressman's office to protest. 
But that is what I did on March 5th with 50 other strangers who gathered outside of the office of Republican Congressman Leonard Lance in Westfield, New Jersey.  We were advocating for a Clean Dream Act, one that provides a clear pathway to citizenship for the 2.1 million dreamers, immigrants who came to the U.S. as children.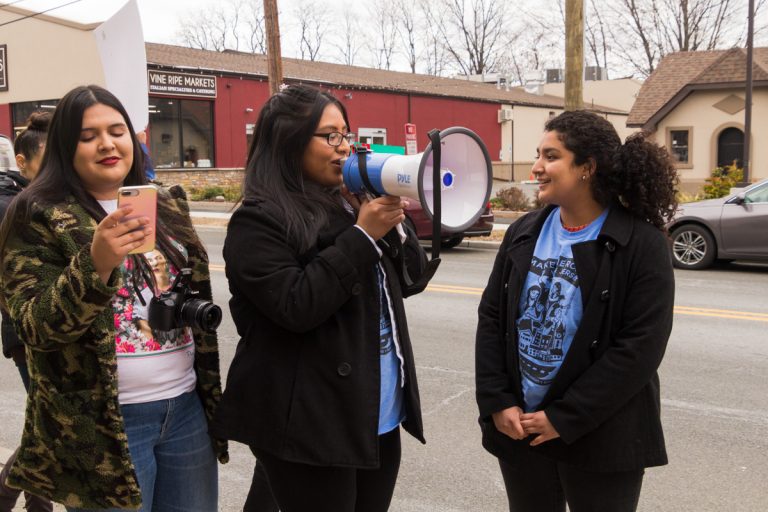 I felt a little self-conscious—awkward. Luckily, I had my camera as a social lubricant. The camera gave me something to do with my hands, hopefully preventing me from looking less ill at ease than I felt (and giving me some great pictures for this Modern-Day Church Lady post).
So why was I there?  The more I write, the more I feel the need to get out from behind my computer screen and do something.
I've also been inspired by the asylees I've met through my work with First Friends of NJ and NY.  Asylees like Mahmud, who witnessed his father being shot while protesting against land grabs being made by the Ethiopian government as part of a "master plan."
I chanted with the crowd.
What do we want? Clean Dream Act. When do we want it? Now!
 Say it loud. Say it clear. Immigrants are welcome here!
Don't give into racist fear. Immigrants are welcome here.
Undocumented. Unafraid. Undocumented. Unafraid.
Black, Brown, Asian White, all unite for immigrant rights
I found myself tearing up during the chants. I don't know why exactly. The same thing happens at church from time to time. Probably has to do with the personal boundary busting feeling of being enveloped by this righteous group—tears of joy for experiencing the basic human connection we have with every other person on the planet, even those we  just meet at a protest march.